At first, we thought we were seeing things.
But after Paul cut across three lanes of traffic for a closer look, our suspicions were confirmed; a new escape room venue was under construction right in our own back yard! [Editor: technically, it's three kilometers down the road].
Being the rational, full-grown adults that we are, we went on with our lives, happy in the knowledge that, eventually, they would be open.
That lasted about 86 seconds.
Then, Paul lost his mind; within minutes, every business card we had on us had been wedged into the door cracks, and Michael was on hold with the Department of Labor trying to get a phone number for the owners.  It was a sight terrible to behold in its efficiency.  Undeterred, the boys regrouped, covering the sidewalk with classic rope snares (because the asphalt prevented digging a pit trap) intent on snagging anyone even remotely connected with the place.
Three days later, after cutting her free and convincing her not to call the police, we were delighted to finally make the acquaintance of Brittany Edwards, Head of Story Creation & Media Marketing for A Narrow Escape.  Brittany was happy to give us an exclusive insight on their progress, plans, and philosophy [Editor: in exchange for a written promise to remain at least 500 feet away from the grounds until they are officially opened for business].
Owned & operated by the Edwards family, construction is going smoothly at ANE because, as Brittany shows us, they really are all in the business together.  They're going to need all effort they can muster because by branding their venue as the place "Where Only The Best Come To Play", the Edwards clearly have some ambitious things in store for their players.  Though we couldn't get Brittany to part with all their secrets, knowing that she and Brandon have degrees in entertainment and computer science, we think it's a pretty safe bet that there's going to be some high-tech surprises.
The first of these high-tech surprises might in-fact be that, much like the Doctor's TARDIS,  the seemingly modest sized storefront appears to actually be bigger on the inside; we were surprised that, not only do the Edwards plan on having three rooms available when they launch early next month but that they plan on expanding to offer even more rooms 'down the road', though whether Brittany meant figuratively or literally is still anyone's guess.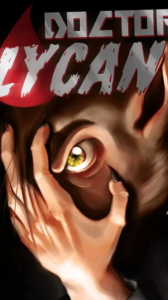 Noticing that the planned narratives all seemed to contain themes of transformation, we were curious if the three stories were somehow connected.  While all three tales are independent, we soon learned that the story of each room is one of ANE's primary focuses.
"Usually, from what we've experienced," said Brittany, "the story for a room may be entertaining but not necessary to move forward. We want to make sure that our story is one of the main clues!  We want our stories to be a major part of the game to where you have to pay attention to small details in order to move forward!"
Though we will have to wait a few more weeks to find out, we have a feeling that Doctor Lycan might speak to our inner animals.
Well, A Narrow Escape knows who to call if they need free Beta Testers.  We'll just be sharpening out claws here by the phone…
…don't mind us…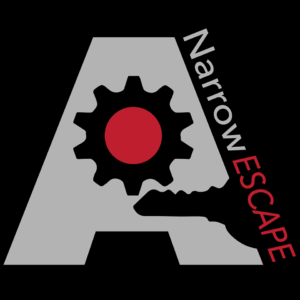 1502 N Semoran Blvd Suite 160
Orlando, FL 32807
407-270-5444
Read more posts in the category:
News