Announcing the only Escape Room Award worth caring about.
It's been quite the inaugural year here at Partly Wicked.  We hit more than 85 games in at least 12 cities worldwide.  We've seen and done some pretty amazing rooms (and more than a few horrible ones).  But the best of the best deserve to have some extra special recognition.
The Partly Wicked Room of the Year Award seeks to highlight the single best experience of the year; if we could play one room again for the first time, this would be it.  The winner will be announced in February, but if you have a favorite, let us know!
Nominees:
A late entry for the Room of the Year Award, The Escape Effect offers not only a uniquely difficult experience but possibly the greatest test of a team's cohesion.  With deliberate attempts to include every contribution an individual can make to their team, this room will quickly highlight any team's weak link. Read the Review
Though this unique blend of escape room and immersive theatre has been receiving lots of well-deserved praise lately, we knew how amazing their meticulously executed was before they 'got cool.'  The levels of care and originality Strange Bird showed right from the start were sure to catapult them to stardom, and we were the first to see how magical they really are.  Read the Review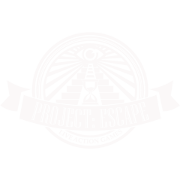 A local company with a completely unique approach to design, Project: Escape excels at immersion because they theme their rooms first, and then design the game experience to fit their unique spaces.  When they invited us to come tear them apart, we had a hard time finding any flaws to rip open.  This company knew what tough critics we are, but took on the challenge anyway.  Read the Review
Read more posts in the category:
Review