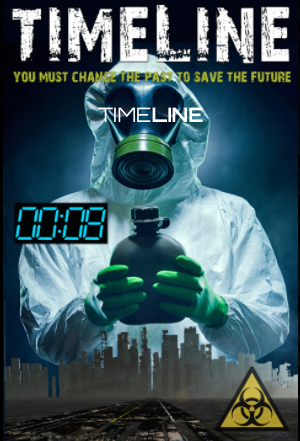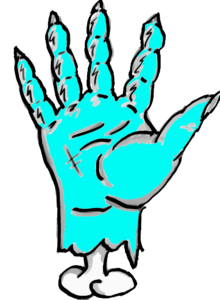 5/5 Claws
Challenge: 10
Awe: 9
Care: 11
Theme: 10
Team: 10
Signature Color: Sky Blue
 Paul:  
"I have never before seen a Room that gets so many things right at the same time!  The poster for Timeline gave me very few expectations about the theme of the experience because, honestly, I've faced catastrophic viruses more times than I can count.  But the singular moment of Awe in moving from Act I to Act II was both worth the secrecy and viscerally memorable.
Only once or twice were the challenges just a little unclear, but knowing when to use a clue is an important skill of its own.  Nearly every task was not only self-explanatory but believably tied back into the theme.  With a fantastic mix of puzzles requiring observation, deduction and even use of outside knowledge (don't tell Michael he missed out), not only are the challenges diverse but their asynchronous paths to success keep all team members actively engaged and playing to their strengths.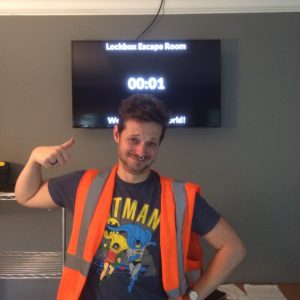 The thoroughly researched theme, gathering appropriate set pieces and deliberately distressing new pieces so that nothing stands out for the wrong reason made for the most immersive escape experience I've ever seen.  Timeline creates a virtually seamless experience of being physically transported into the world of its story.  I'm so happy and thankful that the staff of LockBox were able to accommodate my last-minute and fit me into their (deservedly) busy schedule; they really did have a lot of demands to juggle while I was there, and everyone seemed to walk away happy in the end.
Though there was plenty of tension to complete the puzzles within the time limit (that's sort of the whole point after all) Timeline had me feeling safe, clear-headed and peaceful enough to concentrate, which earns it the Signature Color of Sky Blue.

8490 W State Road 84
Davie, FL 33324
954-533-2933
lockboxescaperoom.com
Read more posts in the category:
Review